We want your dog to enjoy his holiday with us as much as you enjoy yours!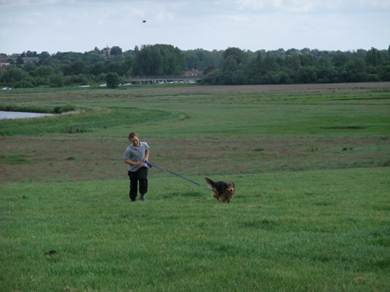 We all love our dogs and we know what a wrench it can be to leave them behind. At the Dog Hotel, our mission is to make sure your dog enjoys his stay so that you can get on and enjoy your holiday without having to worry.
Our luxurious kennels are situated in the heart of the beautiful Waveney valley. We are a working farm, so there are acres of countryside for your pet to explore during his time with us.
We are a team of dog lovers with 15 dogs of our own between us. We love all of our guests, especially those who have been coming for years, and we will do everything we can to make your boy or girl feel safe and loved while their family are away.
"Sancho and Beluga are regular guests at The Dog Hotel and they love their time there - sometimes when we arrive it's difficult to hold them because they are in such a hurry to get to their usual kennel. I never have to worry about them when I'm away working, because I know they are in good hands." (June Longe, owner of Sancho (boxer) and Beluga (labrador.)
Hill Farm Yarmouth Road, Beccles, Suffolk | 0771 071 9750